With the start of a new year, many have the desire and urge to improve something regarding their health. Eye care is a very important aspect of health that often overlooked. Here at the Eye Care Center of Colorado Springs, we want to remind individuals the importance of eye health.
Our eye care professionals promote eye health! By eating certain foods, scheduling annual visits with your eye care professional, and even wearing contact lenses to provide for a solution to dry eye, you can easily resolve to keep your eyes healthy all year long! Factors like diet, scheduling yearly (annual) exams with an eye care professional, staying hydrated, and getting enough rest all contribute to overall health, but can affect your eye health.
Here at the Eye Care Center of Colorado Springs, we make it easy to book any type of appointment from general eye exams to contact lens fittings, to LASIK consultations. Feel free to visit our website to give us a call and a friendly member of our staff will be happy to get your New Year's resolution to maintain excellent eye health going strong!
How Diet Affects Your Vision
Eating certain foods have proven effective in improving and maintaining eye health. After the holidays, the resolution to 'lose weight' or 'get into shape' is common. Eyes are affected by diet choices as well as weight or other issues caused by an unhealthy diet. Some recommended foods to improve and keep your eyes healthy also have benefits to overall health.
Eating Greens for Healthy Eyes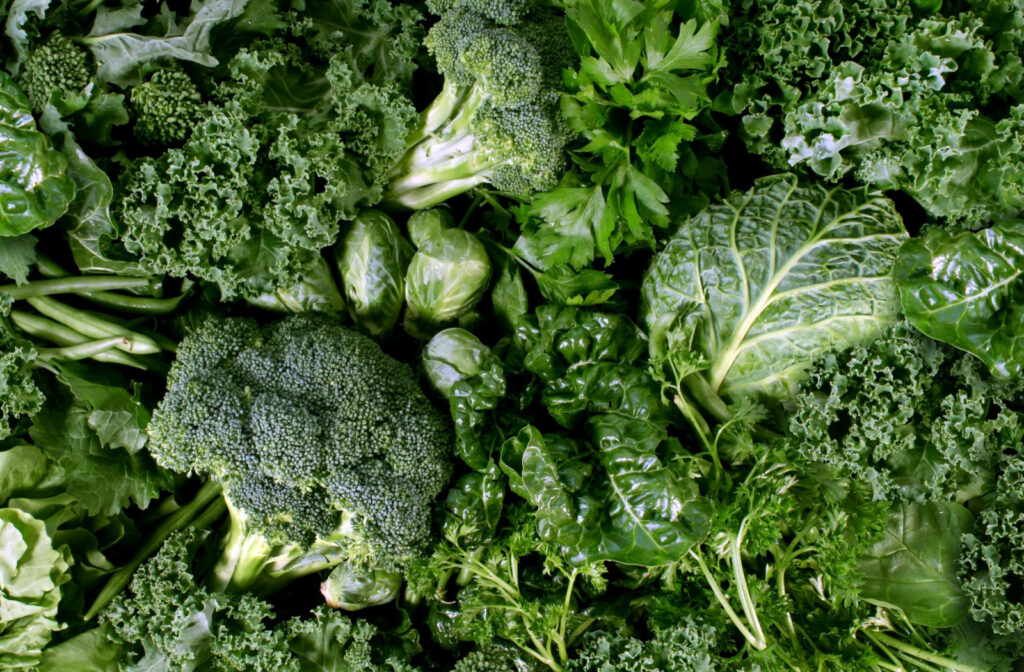 Green vegetables in particular have been shown to improve not only overall health, but offer many benefits to eye health. Specifically, green vegetables have proven effective in the prevention of age-related eye problems including cataracts and muscular degeneration, and are a preventative measure for any age to maintain excellent eye health.
Kale and spinach, in particular, contain very high amounts of lutein and zeaxanthin. Just one cup of cooked kale or spinach has approximately 20 milligrams of both nutrients, and according to U.S. News Health, reduce both macular degeneration and cataracts, as well as age-related eyesight problems.
If you don't prefer kale or spinach, some other options that have shown improvements in the same areas of eye health include broccoli, green beans, green peas, collard greens, corn, and romaine lettuce. Just like parents say, you have to eat your greens!
Colorful Fruits and Veggies to See and Feel Better
If leafy green vegetables aren't for you, eye care professionals recommend adding Vitamin C to your diet. Fruits and vegetables with high amounts of Vitamin C contain nutrients that assist in the health of your eyes and also offer additional overall health benefits.
Oranges and grapefruits contain high levels of Vitamin C, which have been proven to strengthen the immune system as well as improve eye health. Just one cup of orange juice contains 124 milligrams of Vitamin C, with the same amount of grapefruit juice containing 94 milligrams. Tomatoes are also a great source of Vitamin C and nutrients to aid in eye health.
You can read more about what foods provide eye health benefits in our guide to foods for healthy eyes.
Drinking Water to Improve Eye Health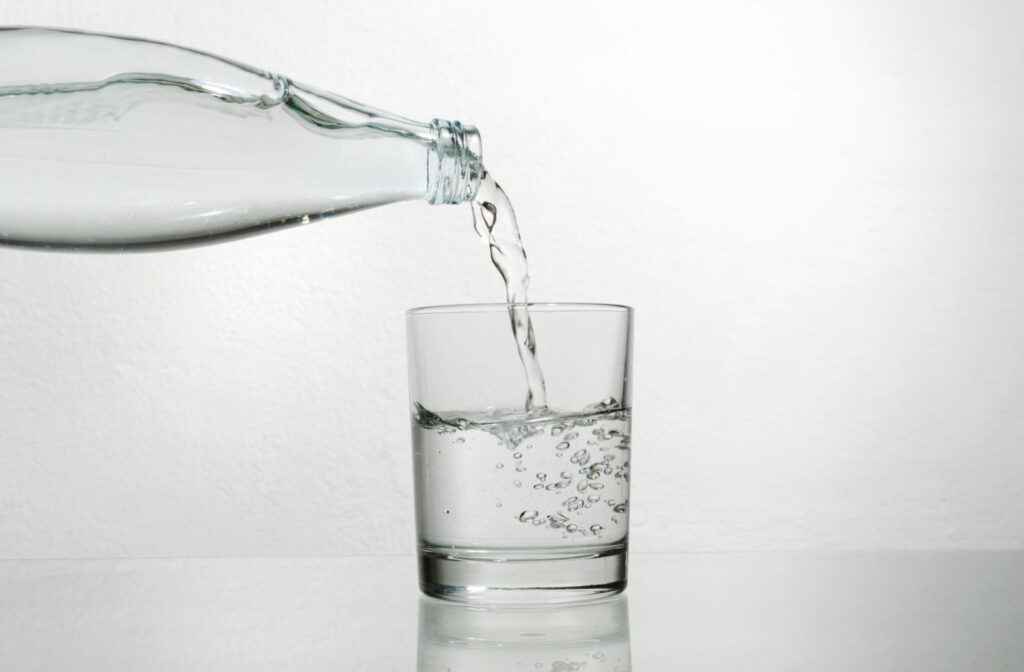 Drinking a lot of water and keeping hydrated is important all year, and cold months are no exception. The winter's lower temperatures often make us want to sip on a warm cup of coffee, tea, or hot cocoa. Although these things are not necessarily bad for your eye health, it is essential to remember to drink the recommended amount of water in order to hydrate your body and eyes.
Drinking water creates tears, which in turn keep eyes moist. Red, dry, puffy eyelids are common symptoms we see our patients suffer from when not following a regime of drinking lots of water. For healthy, comfortable eyes, the professionals here at the Eye Care Center of Colorado Springs highly recommend drinking water to hydrate the body, muscles, and especially eyes!
How Exercise Affects Your Vision
Colder weather, especially here in Colorado Springs, can be a huge factor in a lack of motivation to keep up your exercise routine, or start a new one. Keeping active with cardiovascular activities and regular exercise is not only an optometrist-recommended tip to keep eyes healthy, it is good for your overall health, help prevent macular degeneration, and lower your risk for many health issues, both physical and mental.
If you plan to become more active in the new year, your vision will certainly appreciate it, and you may appreciate the option of prescription sunglasses or prescription sports glasses— alternatives to your standard glasses or contact lenses for those sunny Colorado days outdoors.
Annual Eye Exam
Many eye insurance plans provide for a low-cost or even free annual eye exam per year. Eye professionals cannot stress enough the importance of getting at least one eye exam per year.
Many eye-related problems go untreated simply due to a lack of visiting an eye doctor. Eye care professionals have analyzed that approximately 90% of eye issues, disorders, and diagnoses occur simply because they are undiagnosed – meaning that a professional eye exam could have saved many from mild to severe eye conditions, including blindness, or the complete loss of vision in an eye, for many varying reasons.
We make it easy to schedule a comprehensive eye exam here at the Eye Care Center of Colorado Springs! Schedule an appointment online at our website, give us a call, or email us anytime. We work with most major insurance companies, and offer the best in professional eye care and eye health. Our extended hours make it easy for you to schedule an appointment around your schedule, and our friendly, knowledgeable staff can answer questions you may have about keeping your eyes healthy all year round.