Are you currently in the market for a new pair of eyeglasses? Whether you want to update to a pair of sleek, stylish frames or need a stronger prescription, you now have multiple avenues of purchasing the perfect pair of glasses. Before you make the decision to shop online, let's make sure you have all the facts.
Eye Care Center of Colorado Springs believes that purchasing eyeglasses in store is the best option and we are here to make sure that you get the best quality eye care possible. Here's why:
Properly Fitting Your Glasses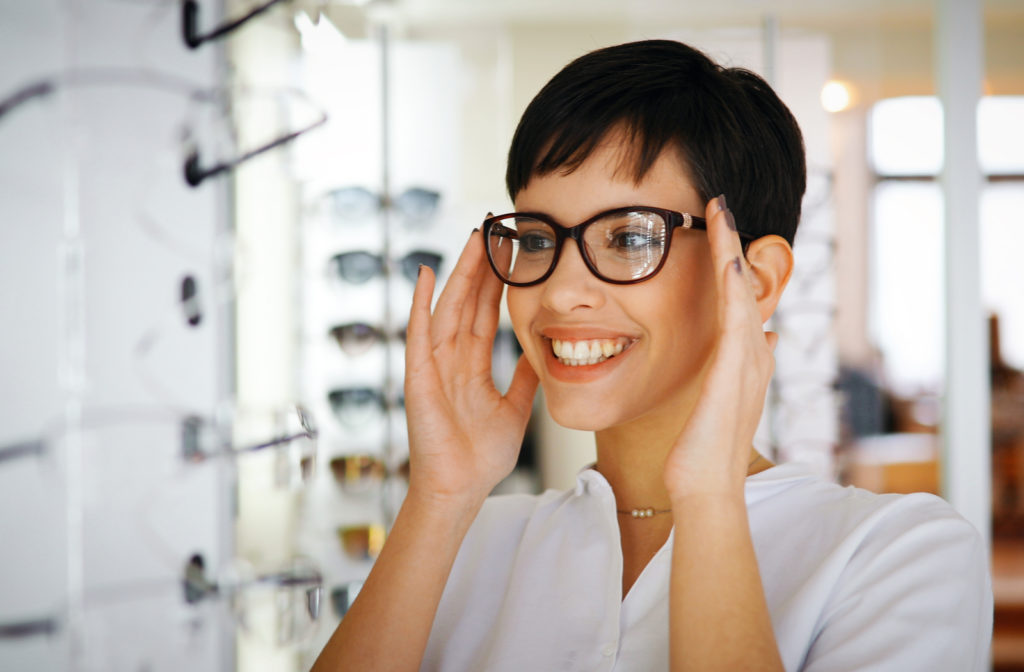 A good pair of eyeglasses are not only about seeing well (more on that later) but also looking good and the last thing you need is a pair of ill-fitting glasses sitting too snugly on your face, falling off your face or perched haphazardly across the bridge of your nose.
Purchasing your glasses in store at Eye Care Center of Colorado Springs ensures that you get the proper fitting for your face, as we take precise measurements of your face using the right instruments. When you shop online a site may have some rule of thumb printed, or perhaps even a virtual glasses fitting, but nothing beats having it done in person by a qualified optician.
Accurate Glasses Prescriptions
Another aspect of a proper eyeglass fitting is securing the right lenses for your eyes. While many online retailers have algorithms that say they can measure your vision to get you the right prescription, vision problems such as nearsightedness/farsightedness and astigmatism and whether or not a patient needs bifocals or progressive lenses are far trickier to diagnose online versus having it measured in person as even the slightest mistake in lenses can leave you experiencing headaches, optical strain and in some instances, double vision.
Monitoring Children's Eye Health
Children's eyes are still experiencing growth, unlike an adult's, therefore, without the right glasses, they are more at risk for long lasting harm to their vision. If the lens is not centered on the pupil in a child's eye, the brain may shut down that eye. A few months or years of this and the child simply forgets how to see out of that eye.
Here at the Eye Care Center of Colorado Springs, we help patients of all ages, treat problems like strabismus (turned eye) and have a wide variety of quality frames for your child. We know that you want the best eye care possible for your children and we provide some of the best care in the area.
The Most Convenient Eye Care Experience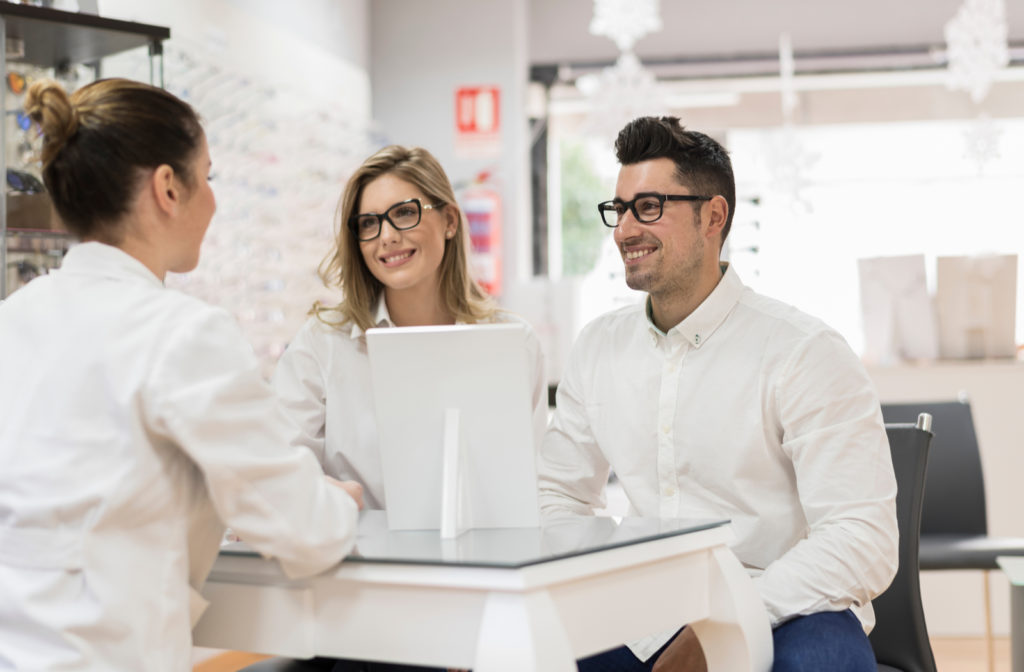 While many people shop online for the best deals, the widest variety of designer frames and the ability to have their glasses shipped straight to their homes, coming into the store offers a level of convenience and comfort that is unrivaled. Most important is the fact that an optician is available on site to walk you through the process of choosing your glasses and answer any and all pressing questions that you may have.
Our opticians are experts at styling frames that look good and feel comfortable on your face. They also adjust the frame to your face before taking very important measurements to make sure the clearest optics of the lenses are centered over your pupils. Determining all of this online, especially with sites that may not have live help available to assist you, can be a daunting task if it's done alone.